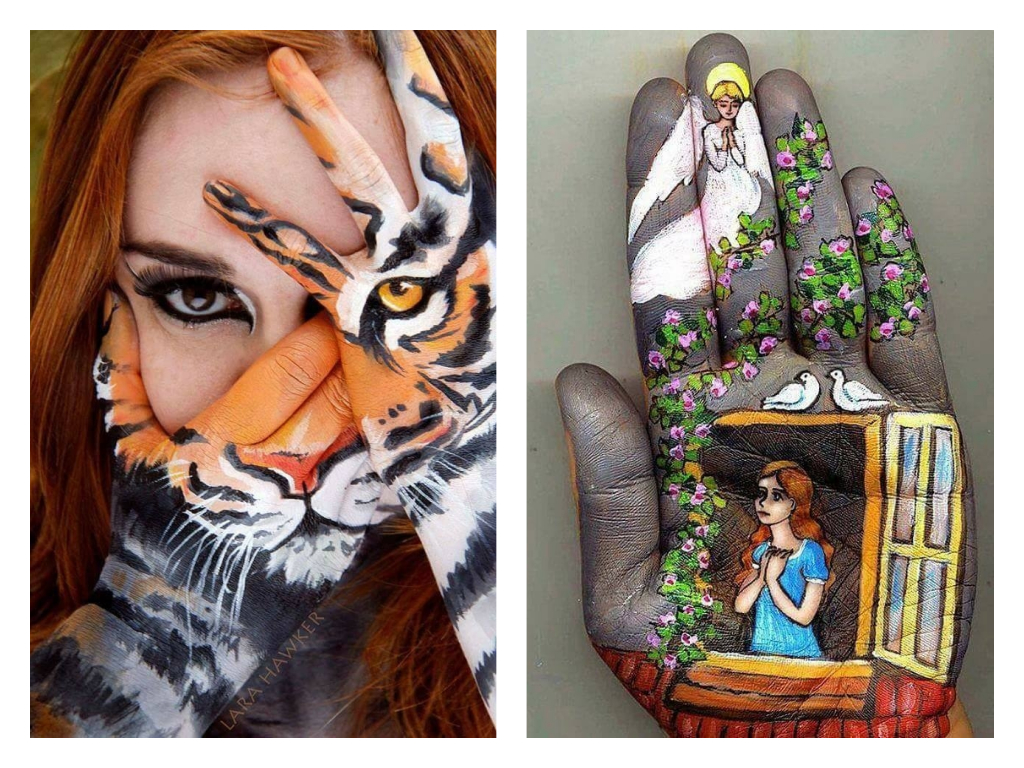 If you are a creative person and artist you can paint your work on every piece of paper.  Not just on paper but you can paint on hands, body, and face and express your passion for art. Today, we will give you inspiration like this and very impressive illustrations. You will have the chance to see alluring hand painting art ideas that maybe will be an inspiration to try to paint something nice on your hands. you can't keep it forever on your hands because you will have to wash it, but you can take a photo shot from it and keep it forever in your cellphone. Hope you will be kind to see all photos below and also tell your friends and give some idea to paint something on your hands too! Enjoy and have fun!
Did you miss the last link we shared recently? It was about how to appeal the student's attention and why some students aren't active listeners to the classes. Don't worry and click here to check it.
Alluring hand painting art – paint a half tiger on your hands
You can take the paint colors and brush and paint the tiger on your hands. Try to paint it even let me tell you that I tried and didn't make it1 🙁 Also check the next photos and draws which are easier to paint.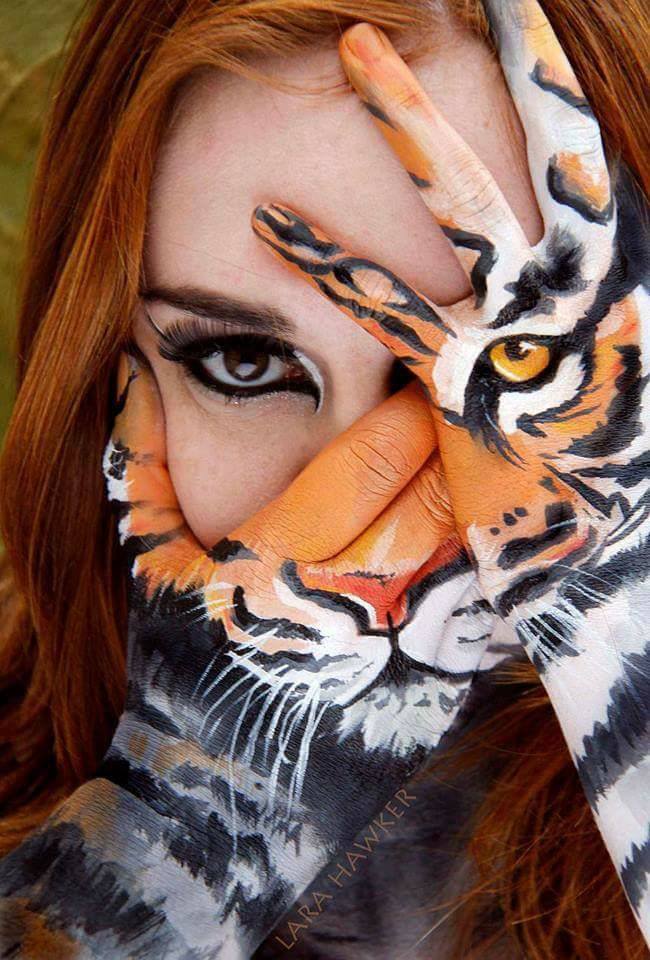 Amazing hand art – paint a woman on your hands
Woman's beauty is an excellent theme for painting it on your hands. Let me give you this idea and help you to be motivated about painting.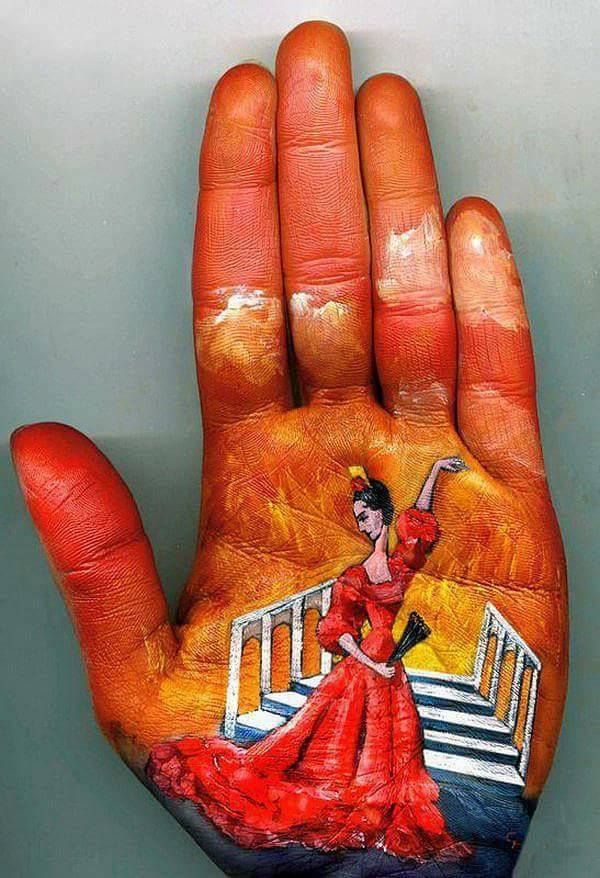 Hand painting art – paint a bird on your hands
Birds, animals, and people are the most usually used themes for making special art on the hands or on the paper. It's the same, just make it!
Flowers can be also painted on the hands
I love this painting on hand but there is one problem so when you were the hand there will be no art. So, it's better to draw it on paper. What do you think, tell us in the comment below this post!!!
Draw a wolf on your hands
Animals are the most easier and amazing things to draw on your hands. So, paint this and be proud with the work you've done with so much effort and love.
Mix the color on your hand with this art
You can mix the colors on your hand and be an artist. Do this and be proud of your work, tell your friends about this. Find motivation in the photo now.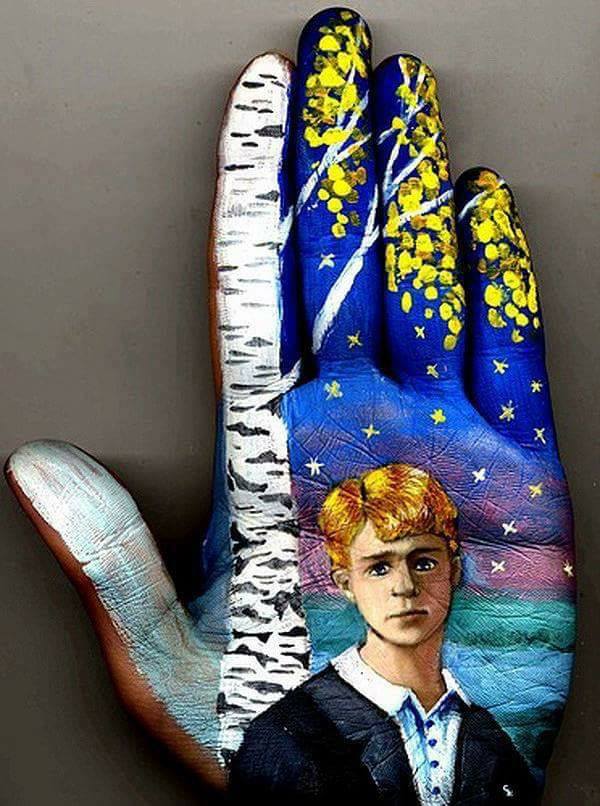 Paint eagle on your pretty hands
We will finish this post with eagle on your hands or anybody's hands. We can all draw this and be satisfied with the result. Sometimes we don't need a paper but we can express our work in any period from the day, at any place, on our body. This is the last photo from the post so hope you have fun with us. Thanks for your time!!!