Hey dear friends. After the last post shared on our page and was about the best concept house plans we are here with new ideas. Today we have a special post named how to give sensation to home with modern bathroom and hope you will check the photos and try to find an idea for your house place.
Some bathrooms are small, the others are large but however, we can keep the modern style and design in both. For this aim, we have exclusive designs and photos below that will give you some motivation for your own bath and help you to give SENSATION to the bathroom at home. Take a glance in the photos now!
Modern high and luxury bathroom design
In the first photo from this post, we can see high and impressive bathroom which can be part of every modern home and we badly need it. Please spend two minutes and see this design which I love the most and then tell me in comment what do you think about it, will you add in your home too?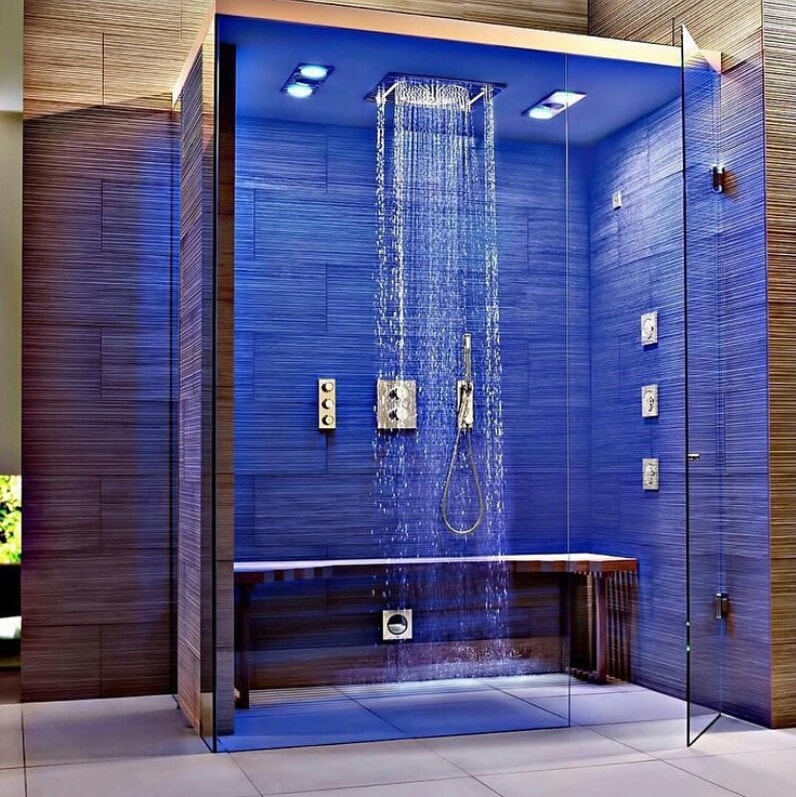 Adding wall niches and lighting in the bath place is a nice idea
In the second idea and photo, we can see wall niches with hidden lights in the bathroom, modern chandelier pedant lighting and this combination make the bath nice place and room where we spend most of the time. Go and check the photo now and maybe you will find some exclusive idea for your home place too or to share with those who need an idea for a design.
Give additional beauty to the bath place with modern wallpaper and lighting
In the next photo, we can see how wallpapers in 3D can help to redesign the bath place while creating one design worth everyone's attention. While the lights can also help in creating a design where we can feel relaxed and feel good.
Combination of white and gold colors in the bath place
And in the last photo, we can see a combination of white and gold colors how are used for the bathroom place and this combination makes the bath looking sensational and great. Spend some time to see the last idea of the post and our team hopes that you already found some idea for your home place too and you will keep following our page in future to see more ideas.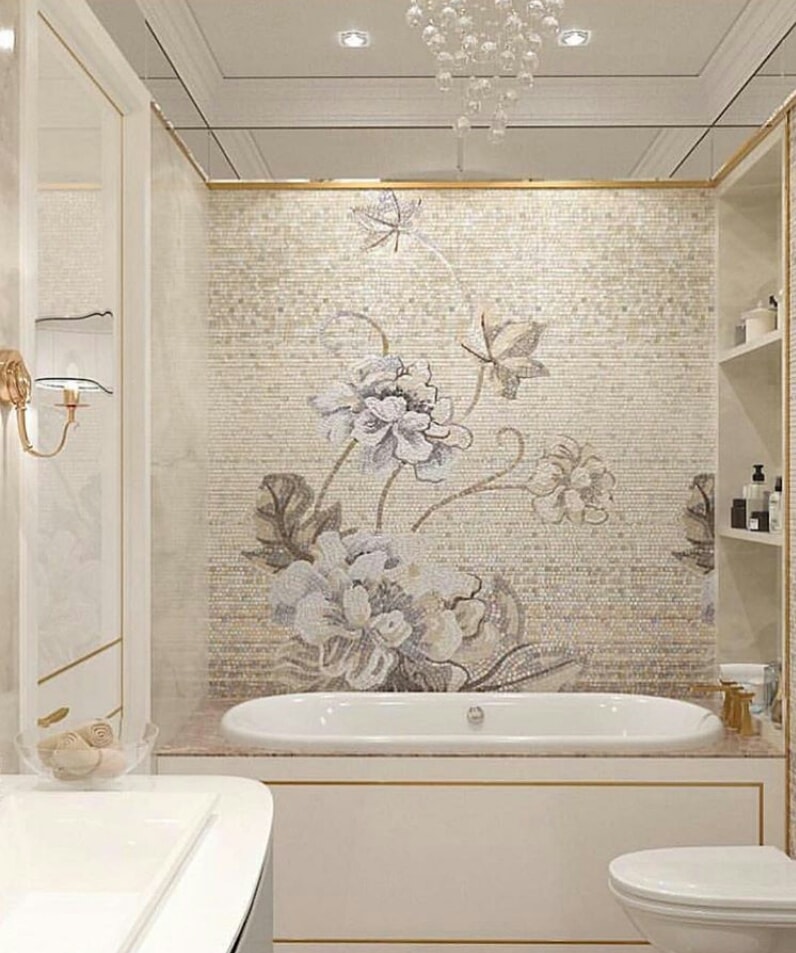 Thanks for your attention and keep following our page and be our follower in the future to look for other ideas. We will keep searching for the best ideas not just for interior, exterior and also will give posts with other themes!!!