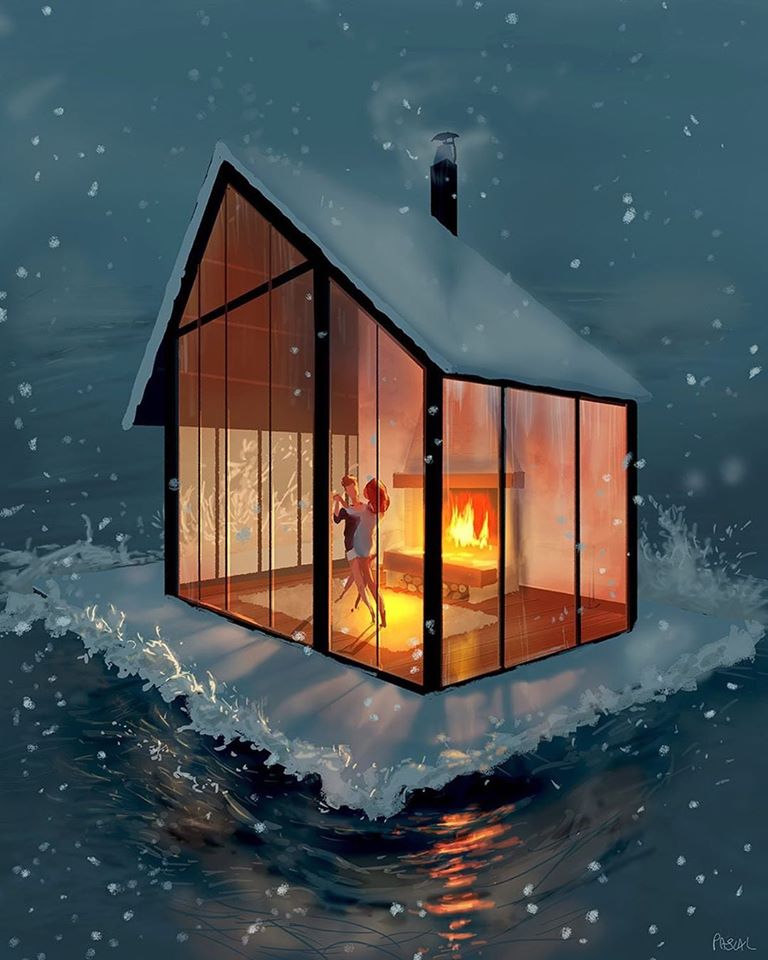 Hey there lovers! Are you enjoying romance with your partner? If yes, you surely will wish to check our romantic illustrations by Pascal Campion Art. something amazing and so real for a couple that enjoys in their love. Every couple has a lot of moments in life spent together but there is no proof of that. Check the following photos to find out if you pass this period or you are passing at this moment, that means that you should start enjoying in moments that won't be back!
Also, read about the parents that expect too much from their children and find some useful advice to educate your children to be the child that you want to grow up.
In the first illustrations, we can see that in life we pass in many phases with our loved partner. First, we get in love with him, next to having a baby with him, taking care of the baby, the baby is growing up with love, after this, it's time for the second baby. Romance with a partner has no end! Take a look at the first of our romantic illustrations.
Eating together, watching movies, having fun, telling jokes… Al this is romance and is shown by the artist Pascal Campion, take a look in the photo now dear friends.
Dancing in the night like strangers. The weather outside is raining and yo are inside with a partner, holding his hands, listening to music and listening to how firewood is burning in the fireplace. This is romance meaning, this is love sound.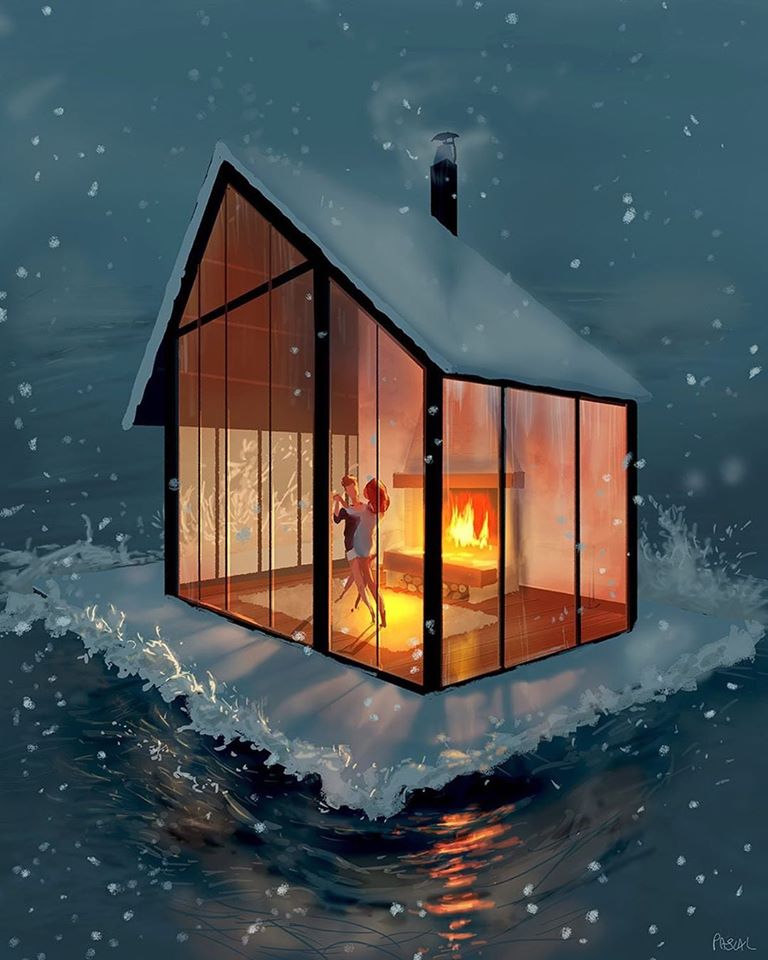 This illustration is shown that when partners are having to fight each other, they are separating like they are in the sea. One partner is on one boat and the other partner is seating on the different boat. They can see each other but don't have a chance to touch it.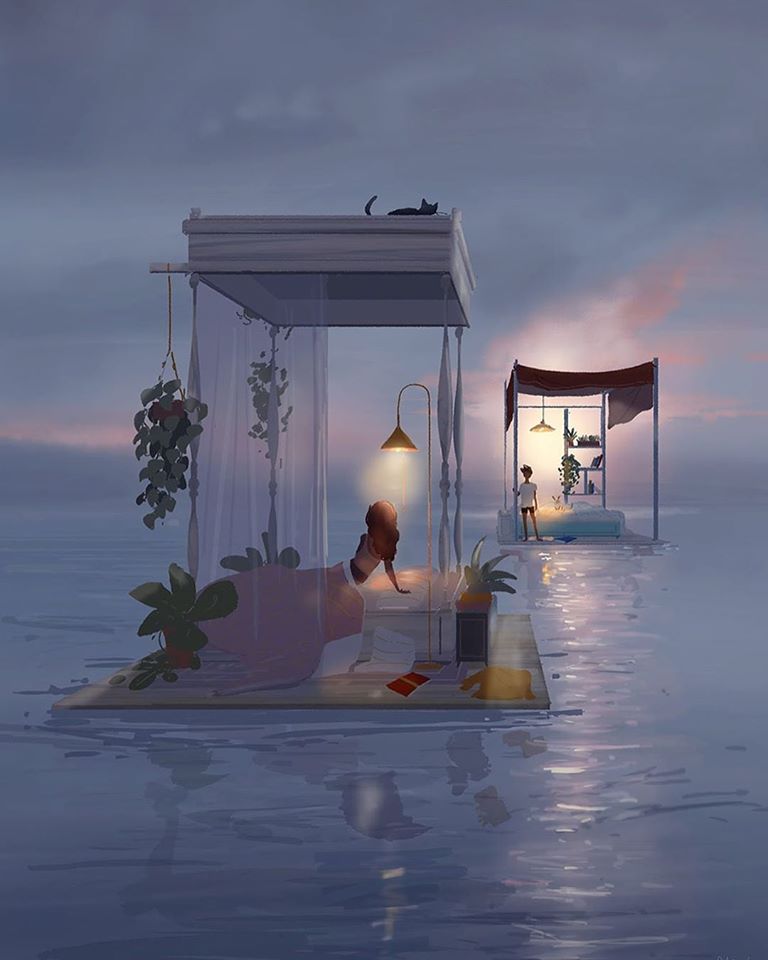 Romantic illustration where a young lady is taking a bath, drinking wine and she isn't with her partner but with her cat.
The last photo says to us that we should appreciate each second spent with our partner because life is too short to fight for some small things.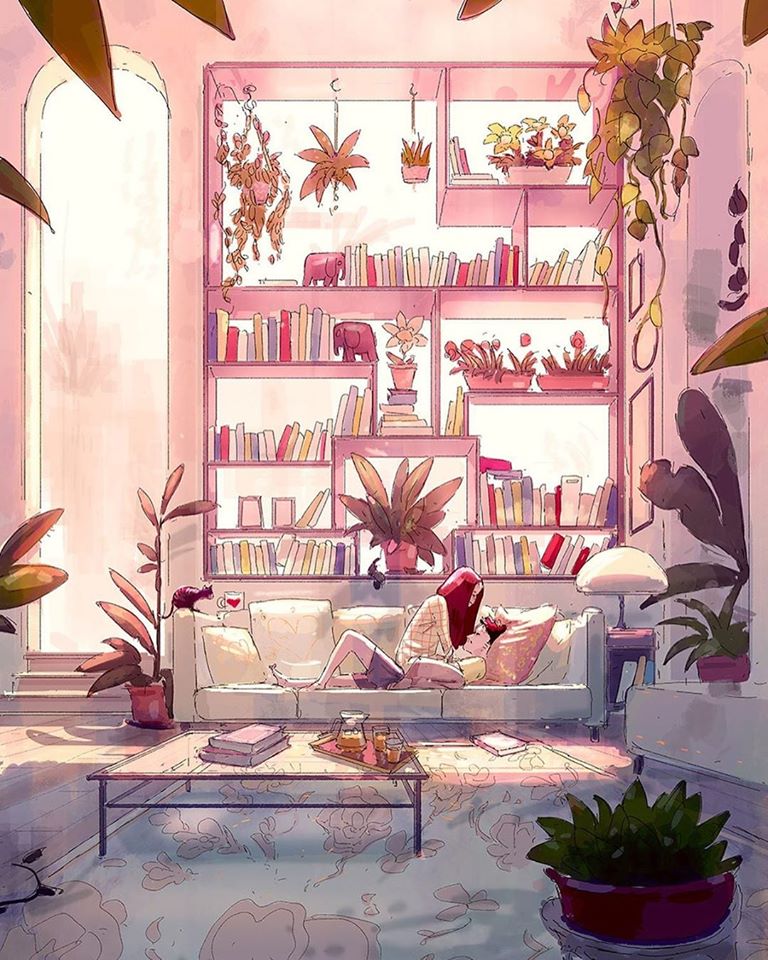 PHOTOS VIA: https://twitter.com/immersivemind
Thank you so much for your time and keep following our page in the future to find other useful ideas about art, love, passion, and paintings. Share the post with friends that feel loved or love someone more than themselves!