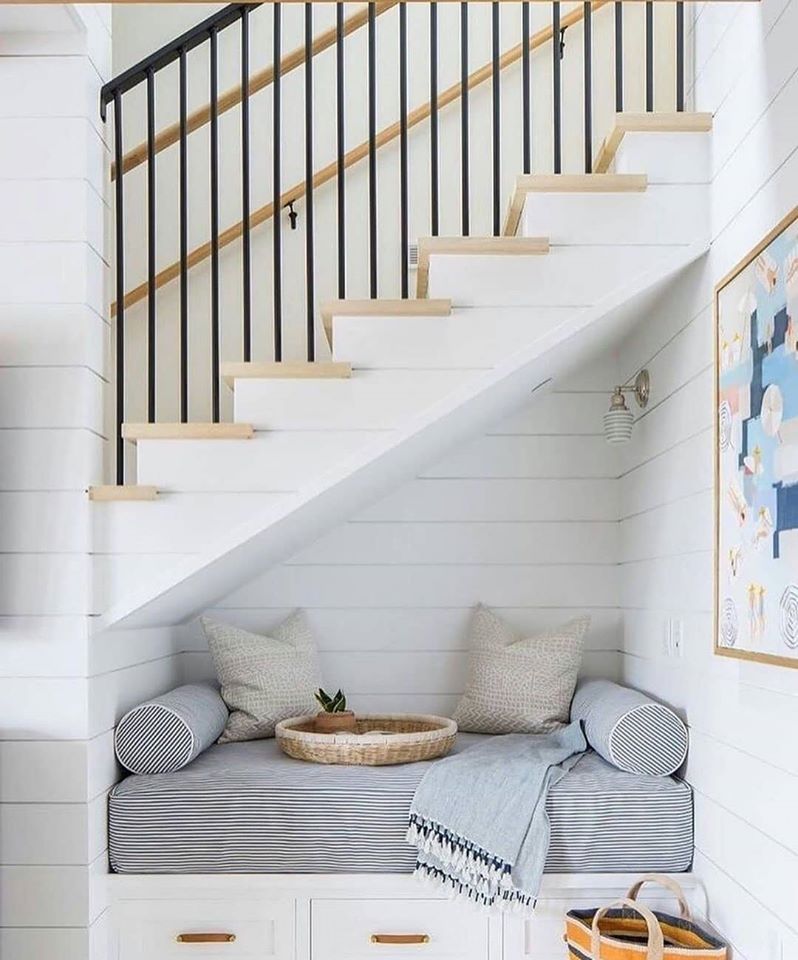 Hi, there dear friends. On this rainy day, stay with us and see beautiful staircase designs and under the stairs rooms. Find some idea for your home and make your indoor stairs to be stairs from your dreams. Read our last post about how to choose the best foundation for your face but first of all, check the stylish stairs in the following!
Beautiful wrought iron staircase designs and small cozy living area
It's true that you have to choose the best and modern staircase designs for your stairs but also you can use the space under it. for example, here you can create a mini small living room that will be your hidden place. find some inspiration in the photo now and transform the space under the stairs into a place that will be your favorite.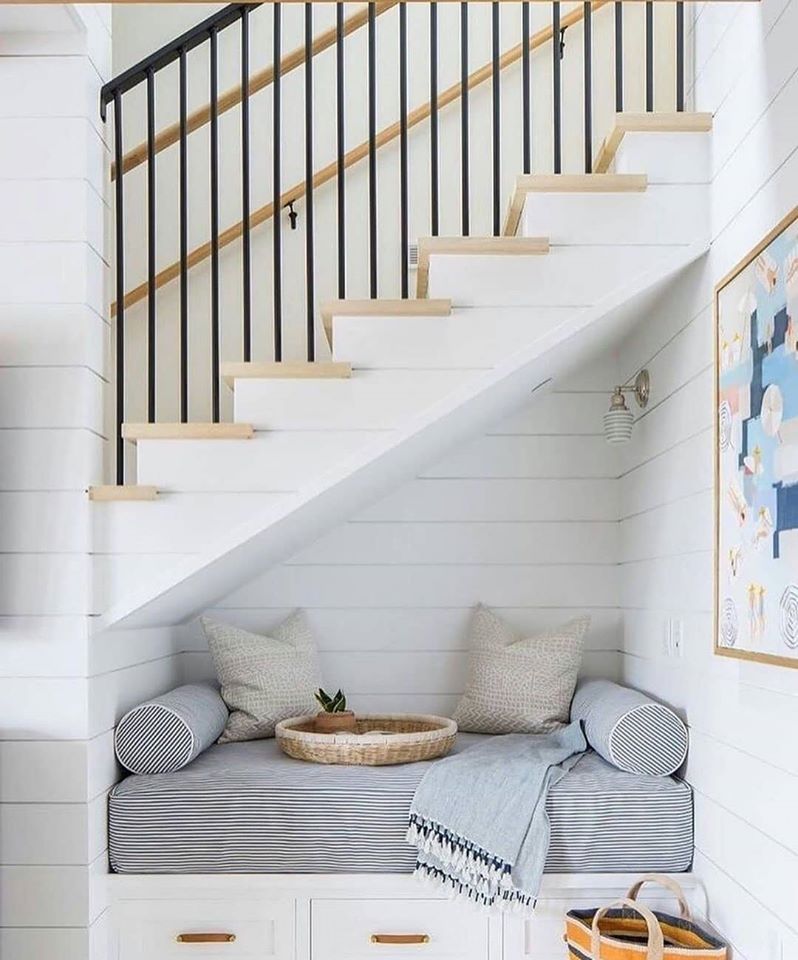 You can have a library under the stairs
If you already have your own living room and don't want once more, you can create a hoke library and to use the place under the stairs for this aim. Here you can arrange all the books that you read, you are reading and you will be reading in the future!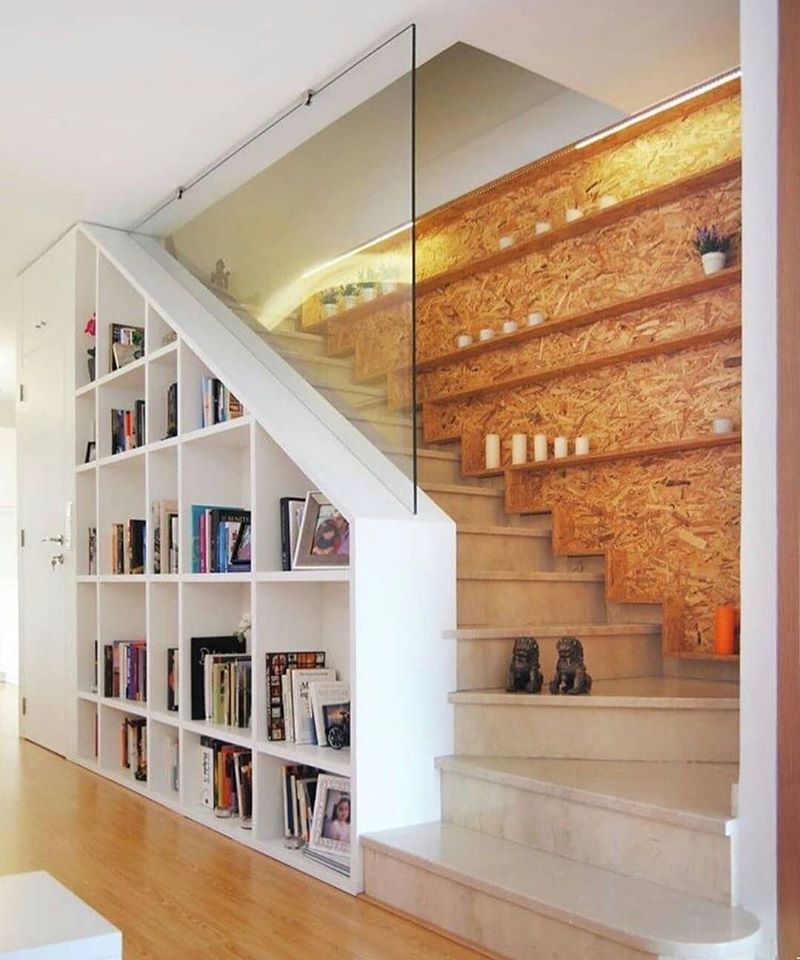 Wooden stairs, tiles and wrought iron railing for indoor stairs
The combination of wrought iron railing, wooden stairs, and creative colorful tiles will give you staircase designs that are worth everyone's attention. See the design in the third photo of the post.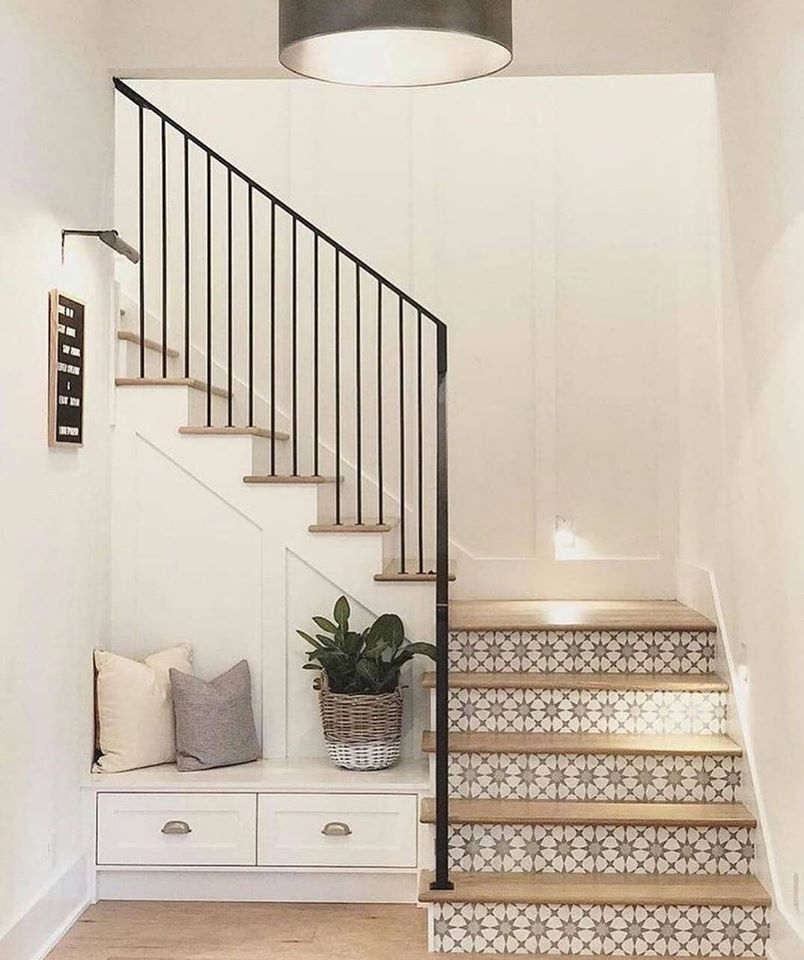 Wall table for the entryway and perfect stairs
In the 4 photos of our post, you will see how to save space in the entryway with a wall table that we all badly need in our entryway. Also, pay attention to the stairs that might be looking old fashioned but are so modern and absolutely great idea for every home.
Create a kitchen under the stairs
With this kitchen, a small room placed under the stairs and perfect staircase design, we will put an end to our post today. I hope you enjoyed it and found very nice ideas. If you see carefully, you will see that there is space for cooking and making perfect small kitchen bar!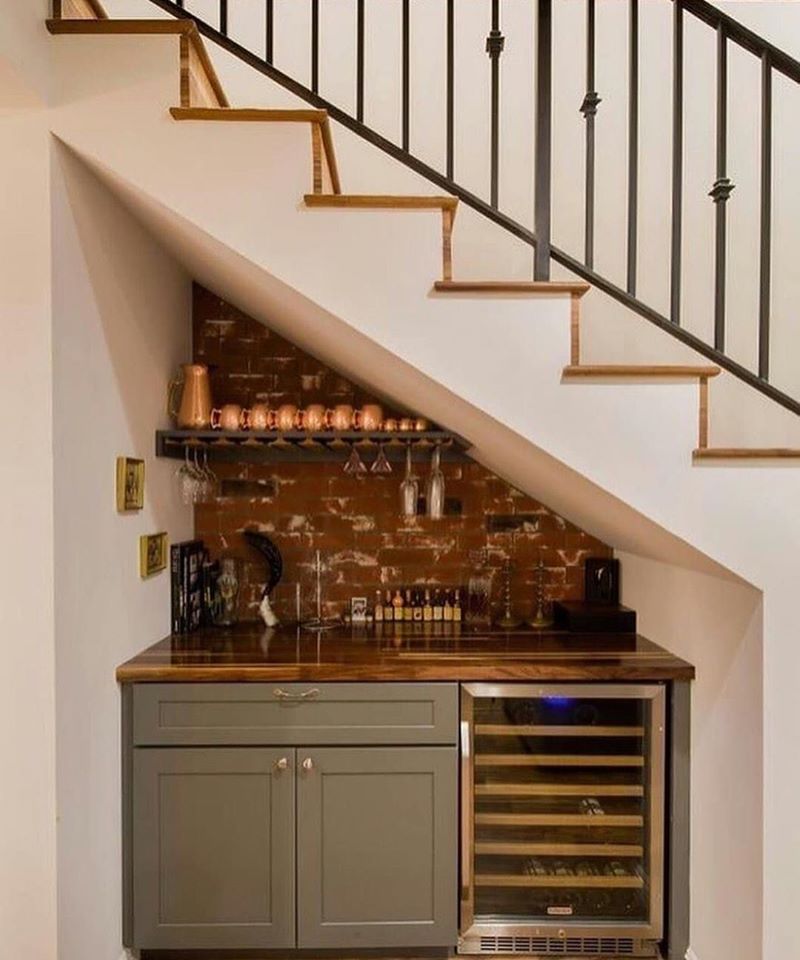 In my own view, the ideas were wonderful, if you are kind please share it with your friends. Our team is thankful for your time and invite you to be our follower in futre when we will be back with new ideas!!!