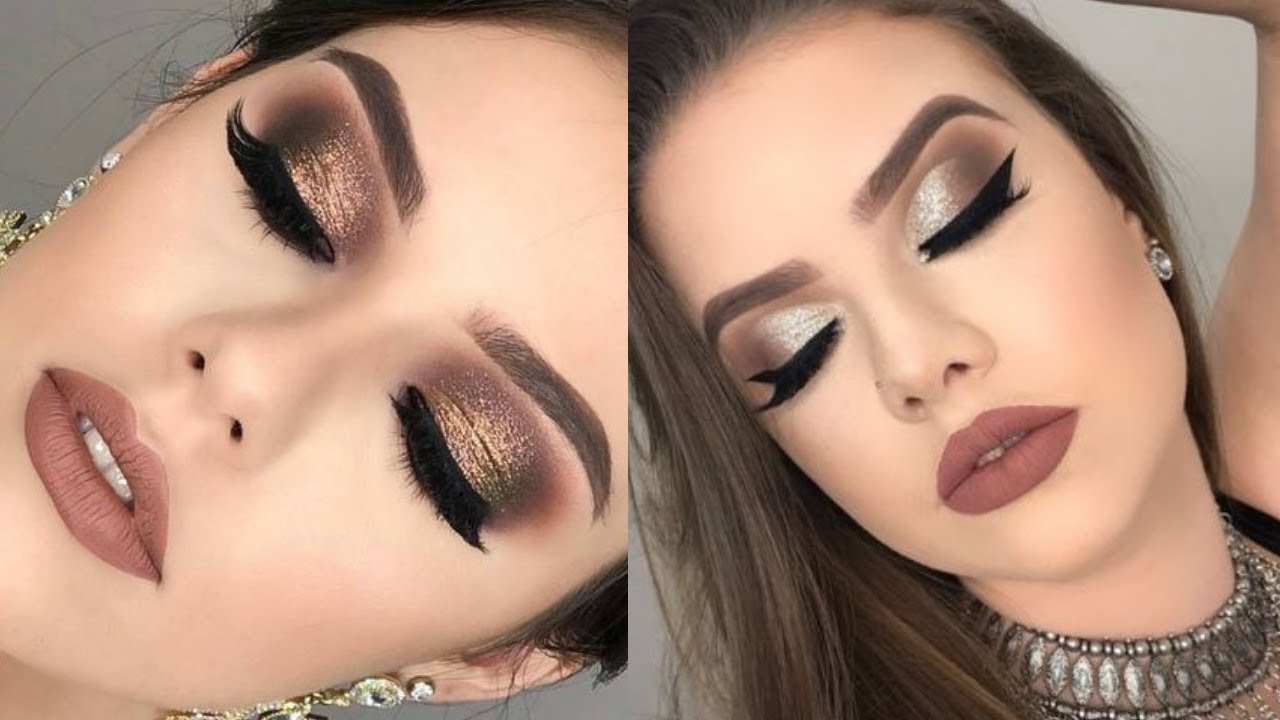 Hey girls. New Year is coming and you haven't found a free studio for makeup? Don't worry, we have some of the 10 New Year's Eve makeup ideas that take less than 5 minutes and you don't have to be a pro to pull off! Take a look in the photos carefully and choose which of these makeup ideas will be suitable for your face. Of course, pay attention to the ten of your skin, to the colour of your hair and be BEAUTY to the New Year's Eve party. Wherever you will spend this crazy and important night, we wish you to have a wonderful time and to have the best time in the next 2019 year!
1. Makeup ideas for girls with brown hair
If you have brown eyes or brown hair, this makeup will be suitable for you. Impress your partner for the BIG day but first, take a look in the photo and follow the link below the photo.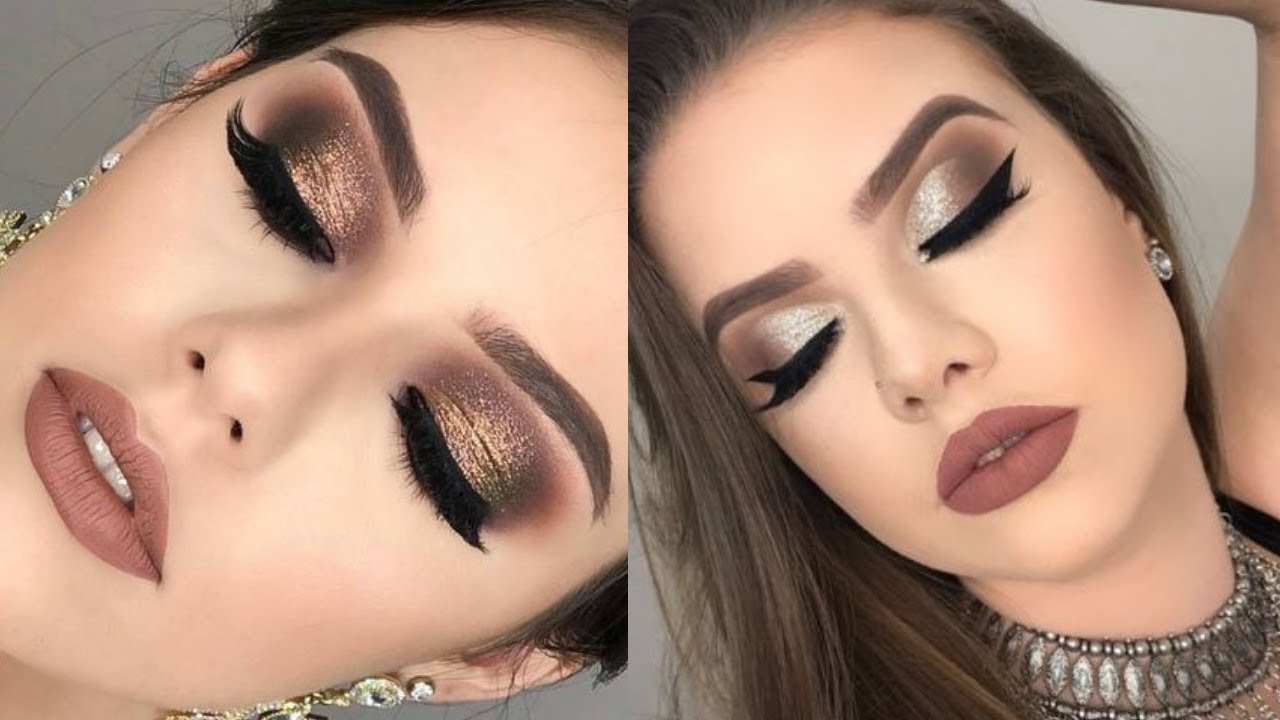 2. Makeup ideas for girls with brown eyes
Impress your friends with beautiful makeup that none will ever guess that the makeup is done by yourself and not by a pro.
3. Dark makeup lipstick for those girls with green eyes
Often girls choose dark lipstick for their mouth, if you adore the dark mouth makeup, take a look in this photo and motivate yourself.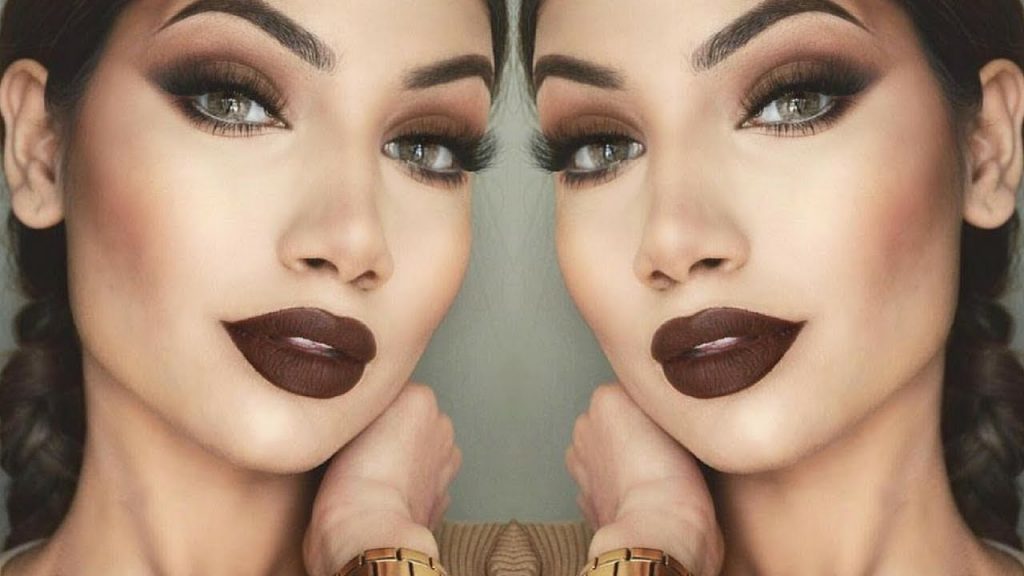 4. Makeup for eyes, a trend for 2019 New Year's Eve
Glamorous makeup that not every girl will choose it, only the bravest will choose to have it!
5. Easy makeup that will take you only five minutes and nothing more
For only five minutes you can be transformed into a queen. You are a queen with makeup, just take care for yourself because you can do that!
6. Charming makeup for girls with green eyes, idea n.2
Those who have green eyes are already attractive even without makeup, but with a little makeup, they will look like a princess!
7. Cute makeup idea for those girls with dark brown eyes
Find suitable makeup for you. For example, if you have dark hair and dark eyes this is for you my dear friend!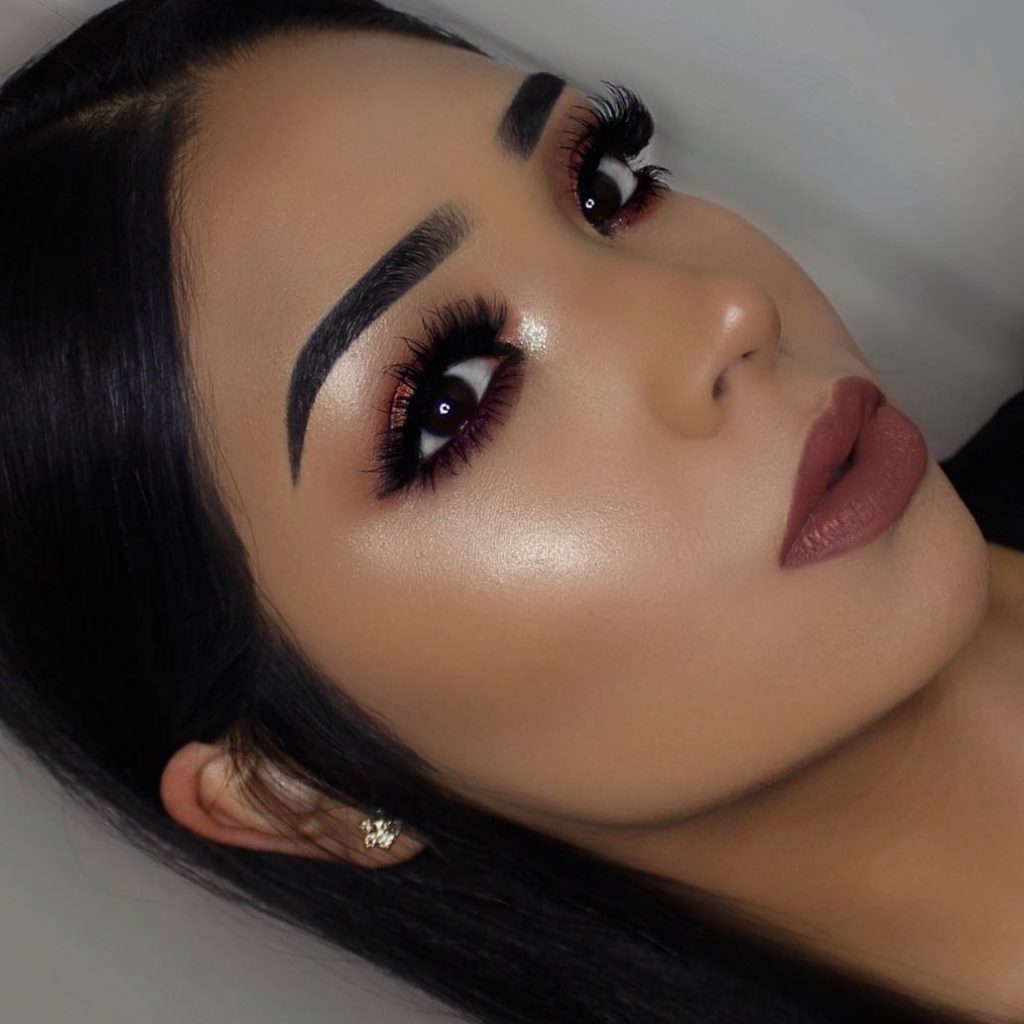 8. Sensational makeup for girls with green and black eyes
Be beautiful and look nice. do this makeup to impress yourself and not to impress others! Be yourself, be a beautiful girl!
9. Golden eyelash for the most important night of the year
Don't be a sceptic of choosing gold eyelash and to be the sensational girl.
10. Unusual makeup for finishing the year in good light
And this is the last idea of this post. I hope that you've found useful makeup ideas that you can use it for you, your friends. Thanks a lot for your attention and we wish you to have a very nice end of the year!