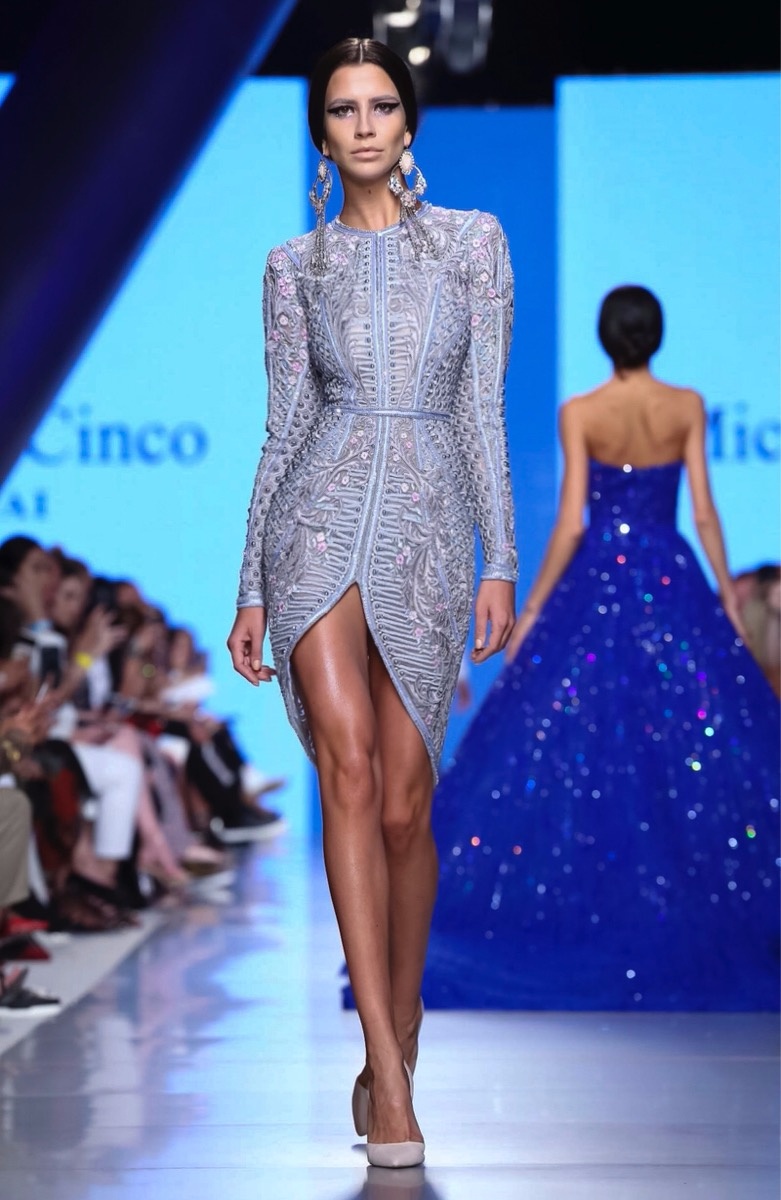 There are many fashion designers that have shown that their clothes are out of this world. We were witnesses of wonderful designers and design during the last few years. But, there is one fashion designer Michael Cinco (Dubai designer) who made amazing dresses full of beauty and fashion of Arabic style. This person has celebrity clients, one of them are Beyonce, Rihanna, Lady Gaga, Chris Brown and many others.
Take a look in our gallery of top dresses by Michael Cinco for this year 2018, 2019 year and find an idea for your next going celebration or maybe for your own wedding. Give your self the best gif and buy one of the following dresses for your future adult ceremonies!!! If you have some free time also read about which things to consider when buying a diamond ring that might be very helpful for you. I'm so excited to show you the design, just hurry up and see the following photos!
Arab fashion week ready couture and resort 2018
Long gown in dark blue colour was presented on the Arab fashion week of 2018. the designer Michael Cinco has shown again that he is one the best designers from Dubai. This photo is a presentation to one of his dresses.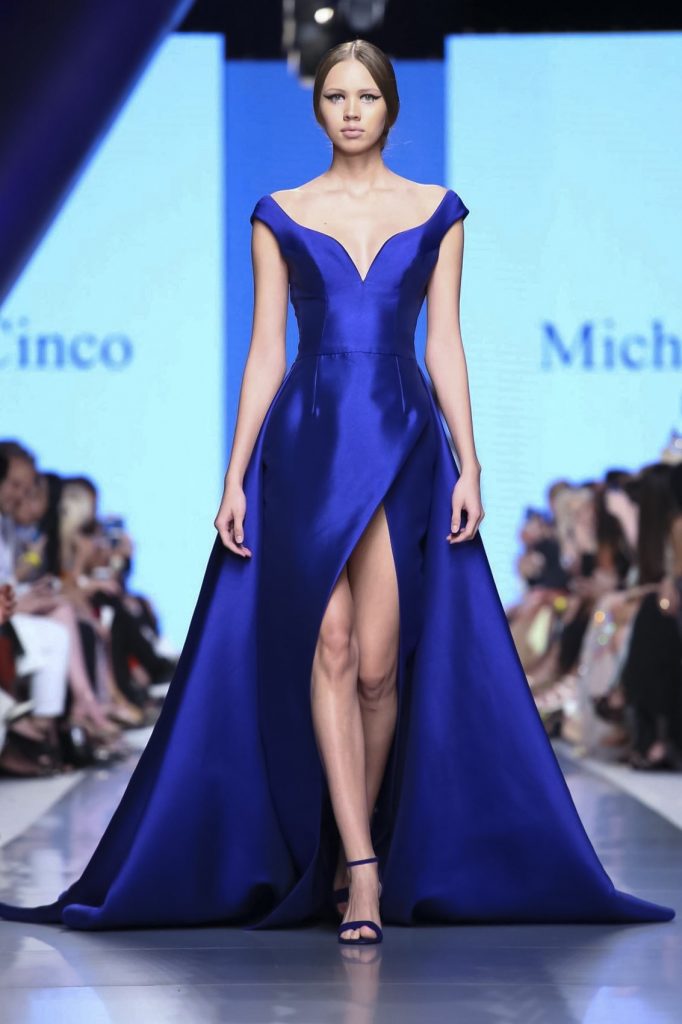 Fashion week ready couture and resort for the 2018 year 
To the presentation was shown another amazing Arabic style and if you wish to buy it you can do it easily on the pages for online selling. Take a look in this photo but also don't forget to see the other models of the post which dress design will catch your eyes.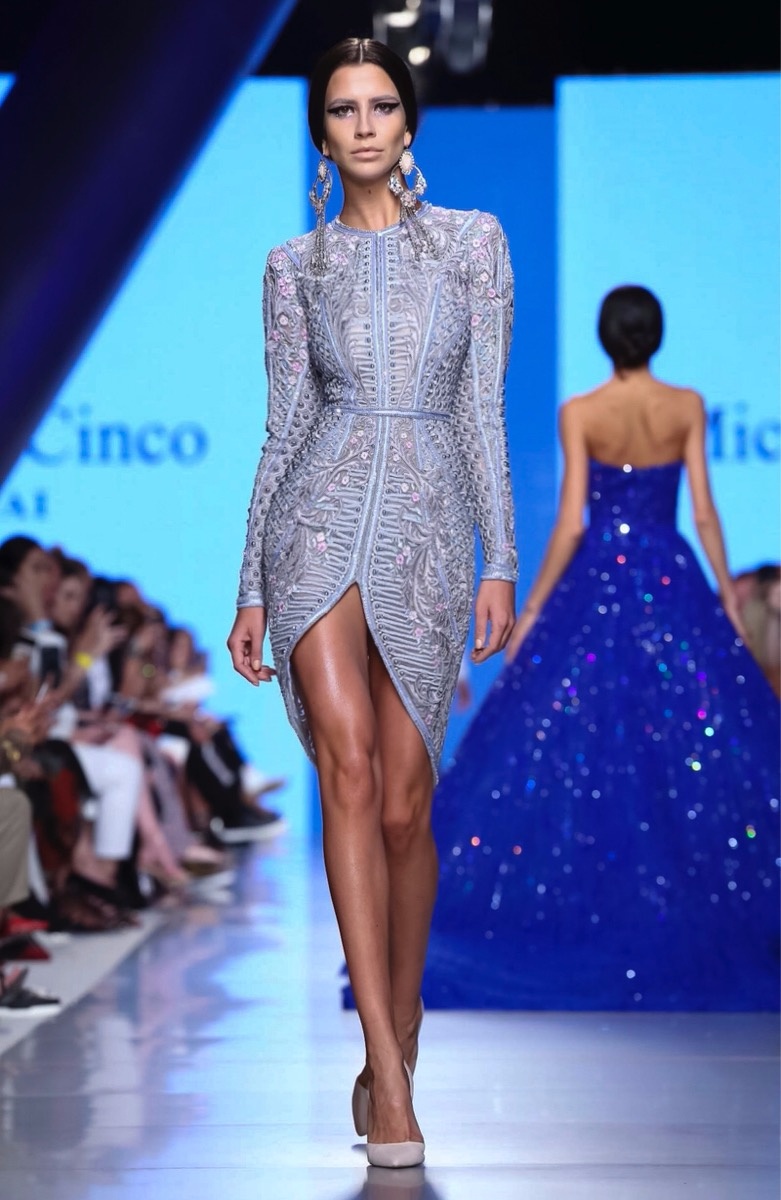 Enchanting ombre stylish dress by Michael Cinco
Lovely design to impress the guests at some celebration. Choose the design of the dress in the photo and grab people's attention. Be a sensational woman that will wear modern dress.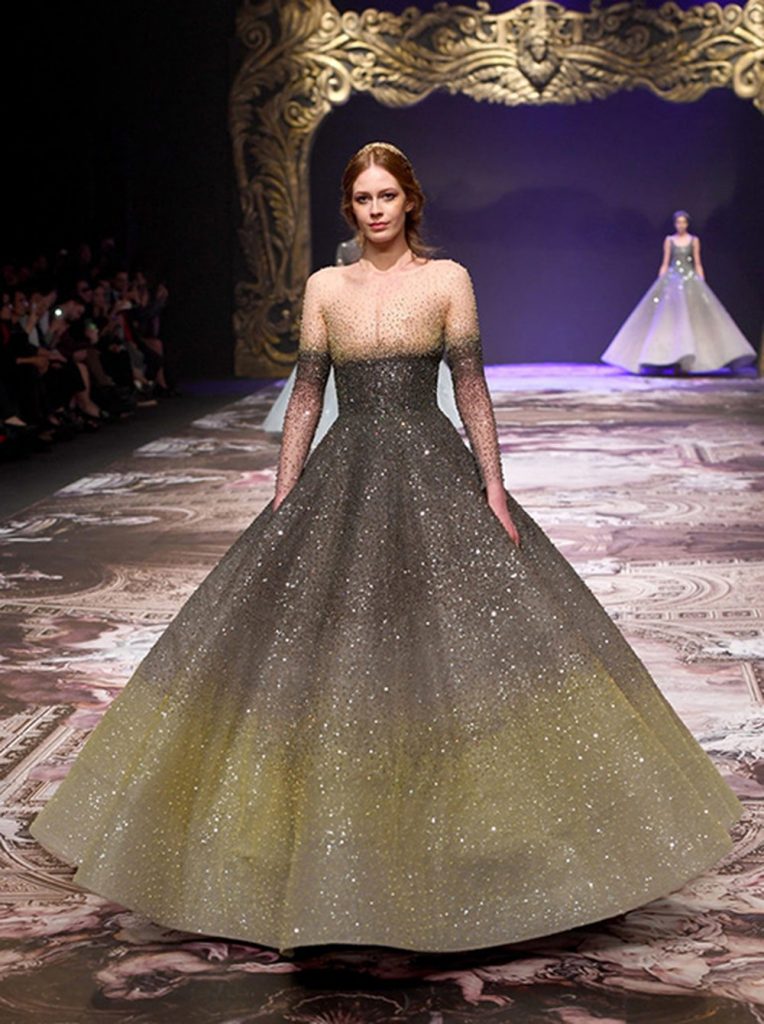 Lace Embroidery Dress, Sky Blue Off shoulder Puffy Skirt Ball Gown, Cinderella
This sky blue dress with Arabic style is perfect for prom night, a birthday party for 18 birthday, wedding and any other celebration. Choose this style if you want to look like Cinderella, you can buy it online just check the link below the photo.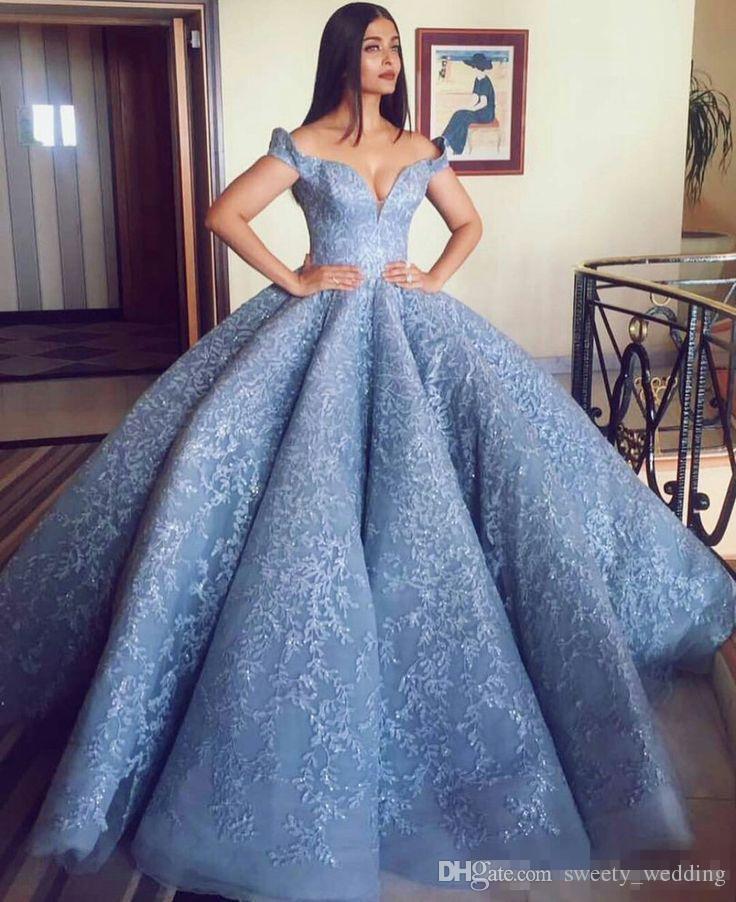 Michael Cinco's dress design 2018
Simple dresses are out of fashion for this and the following year. If you want to make the right choice and to be fashionable, you must choose some design like this in the photo. Blue and gold colours are a great combination for a spectacular look.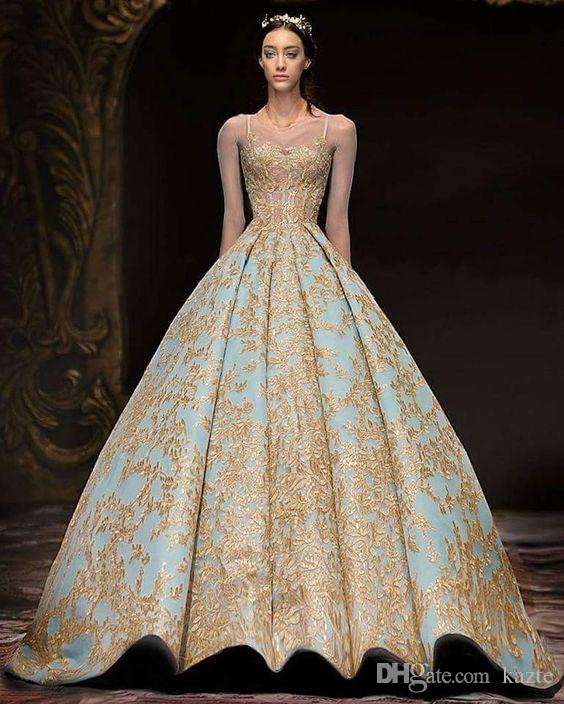 Amazing wedding dress by Michael Cinco, 2018
Be the future bride with the most beautiful design of a dress by Michael Cinco. Choose this style and make attraction to some other celebration and party. Look like Cinderella and enjoy in the fashionable style. Are you wondering where to buy it? Follow the link below and buy it online in a quick and easy way.