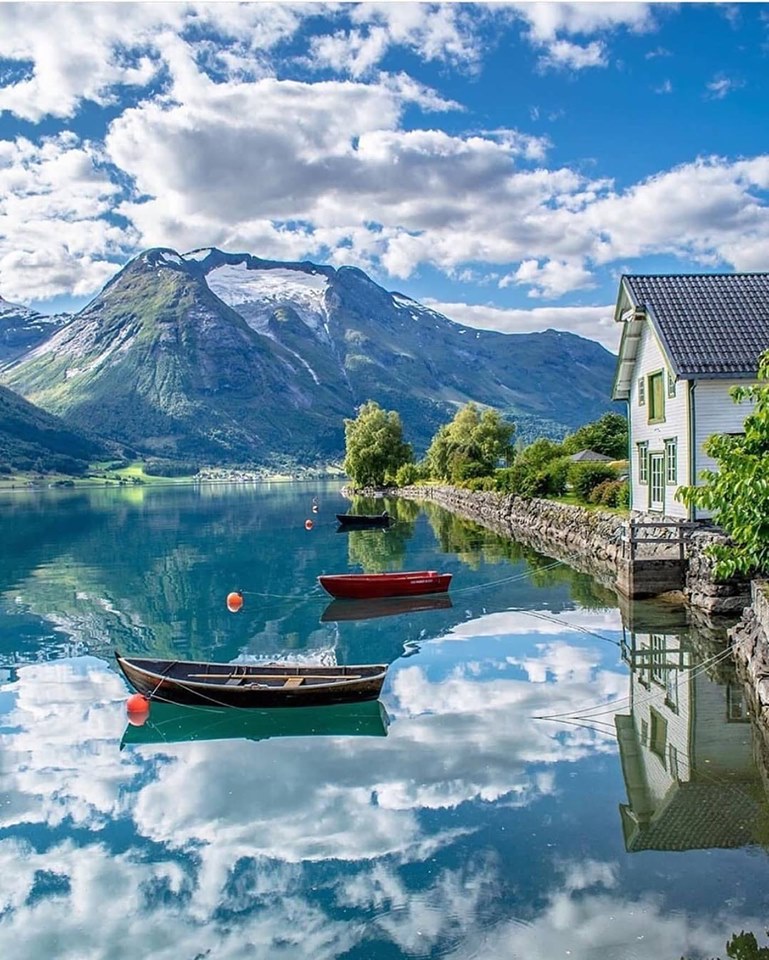 Hello, there dear friends. Today we have special post for you and it's about which place to visit in the near future when you will have money for doing that, a company and of course free time. We will show you the Norwegian highlights, places that are plenty with beauty and here you will wish to pass at least one month.
Also read about how much sleep baby needs, the post that we recently shared on our page and was interesting for many of our followers. But first, let's see Norway and nature!
In the first photo, we will see Oppstryn. This is a village in Norway. The village is located on the southern shore of the large lake Oppstrynsvatnet. It is located about 15 kilometers (9.3 mi) from Ospeli and about 4 kilometers (2.5 mi) south of the village of Flo (across the lake). Norwegian national road runs through the village on its way to the village of Stryn. Oppstryn church is located in this village and more details about it we can see in the first photo.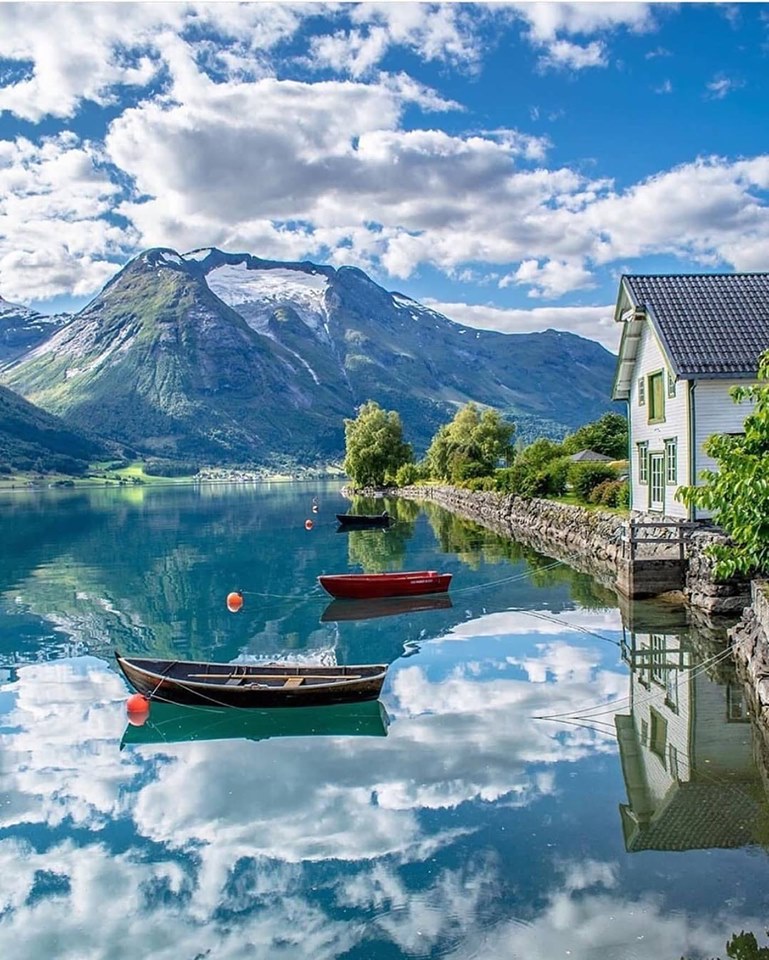 In the second photo, we can see the Norwegian highlights. This is a photo taken from the village Oppstryn again. Let's have a look at the baty that nature gave to us.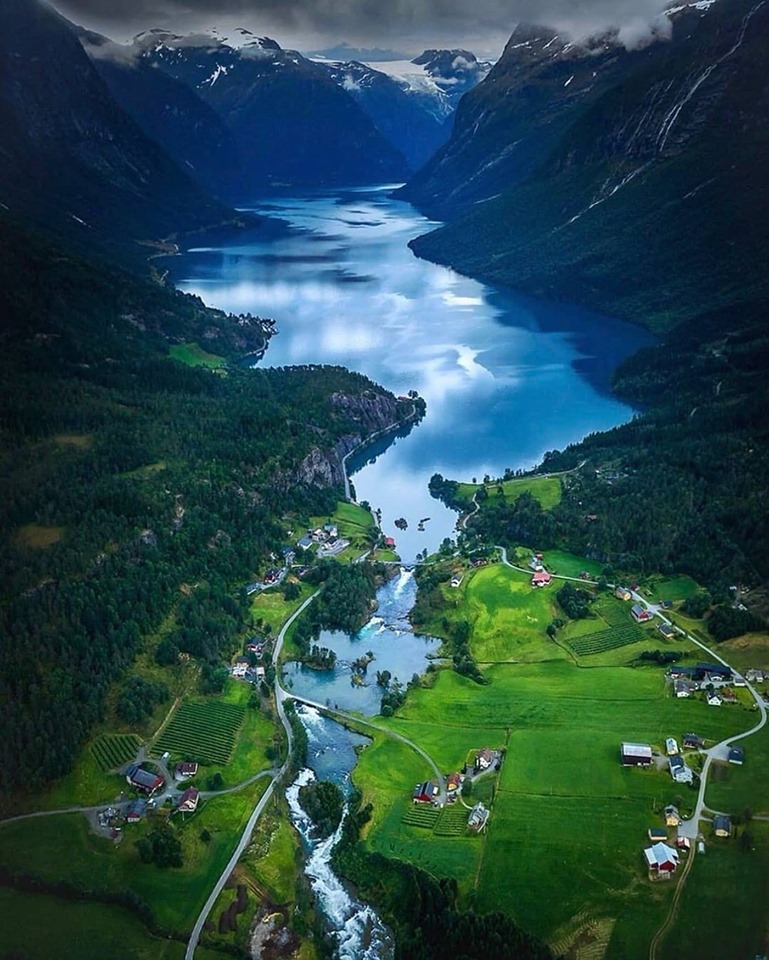 There is also nightlife for those who love walking in the night and having fun with friends.
As you can see there is also a place for the honeymooners 🙂
Those who love mountains and flowers, water and river in the mountains, should definitely visit the village and sees the beauty that offers.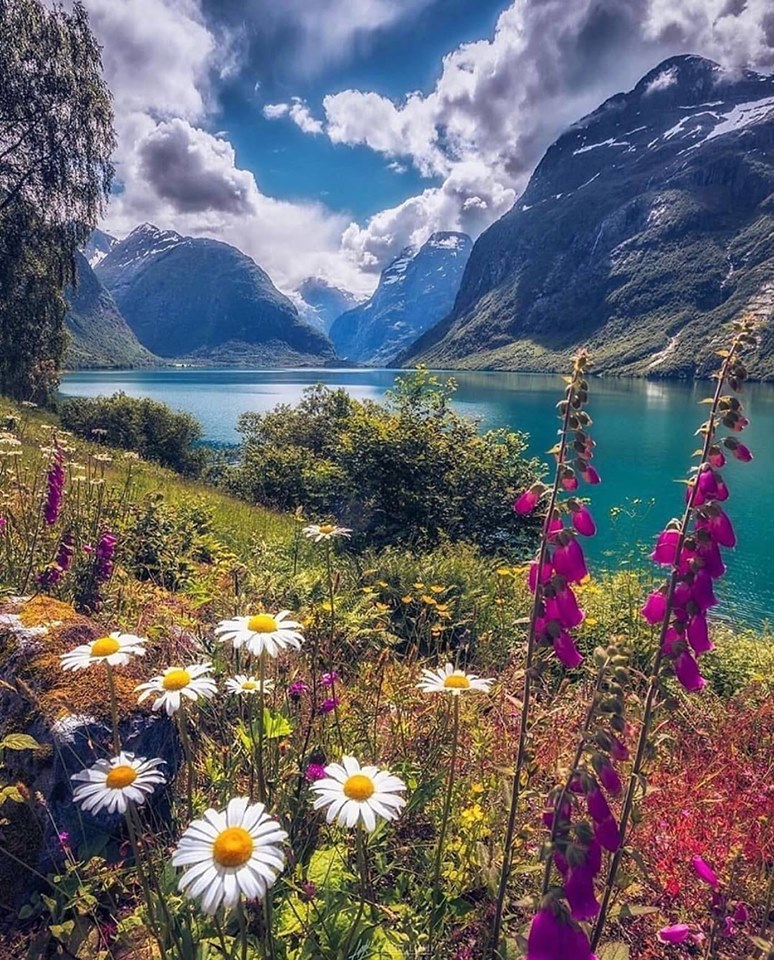 PHOTOS VIA: www.authgram.com
I hope that someday we can all travel and see Norway because this country is so nice and have so many places to visit as you saw in the photos we previously shared. Thanks for your time and keep following us in the future to visiting our place with our help!!!