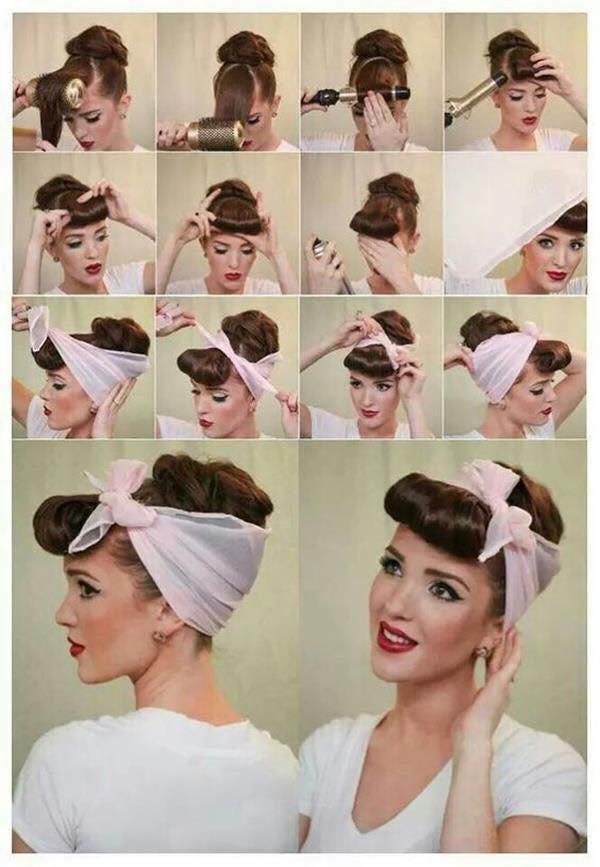 When going back to the 1940's hairstyles, we can see that the bandana style was modern at that time. Even nowadays is modern and we can see many women wearing it. Maybe is a little old fashioned but I think is also cute at the same time. It's perfect for summertime because it offers you full pinned hair with a scarf so you can avoid hot days.
Read about how to close open pores on the face permanently. Click here for details. 
In the following, we prepared some photos where you can see the full steps that will take you this perfect style – bandana style. Once when you learn it how to make it, yo can try to make it also to your little girls or nephews if they wish to.
Bandana style for your hair – tutorials
Follow the steps on this and on the other photos that will take you to the last point 0f style you wish to make on your hair.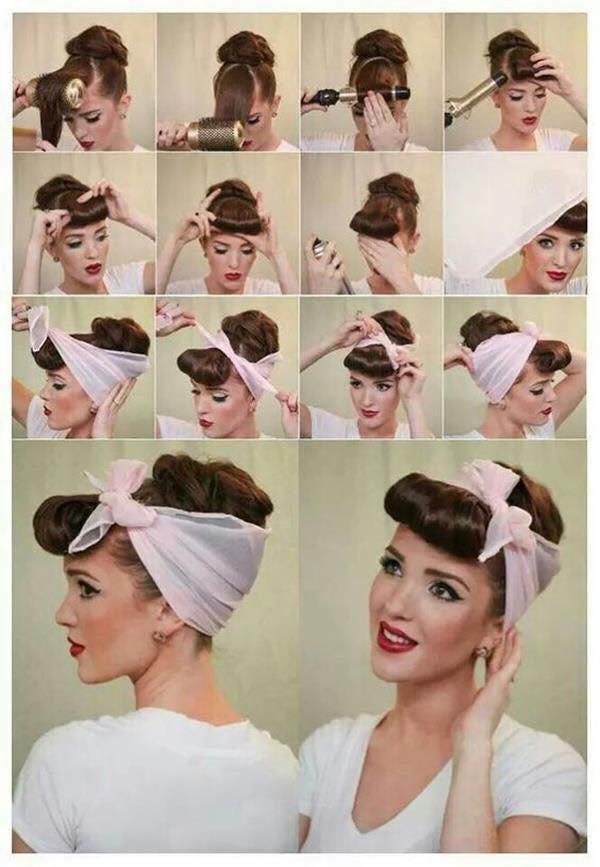 Be cool and wear a bandana with bangs. But how? Make the things clear after checking the second photo of the post.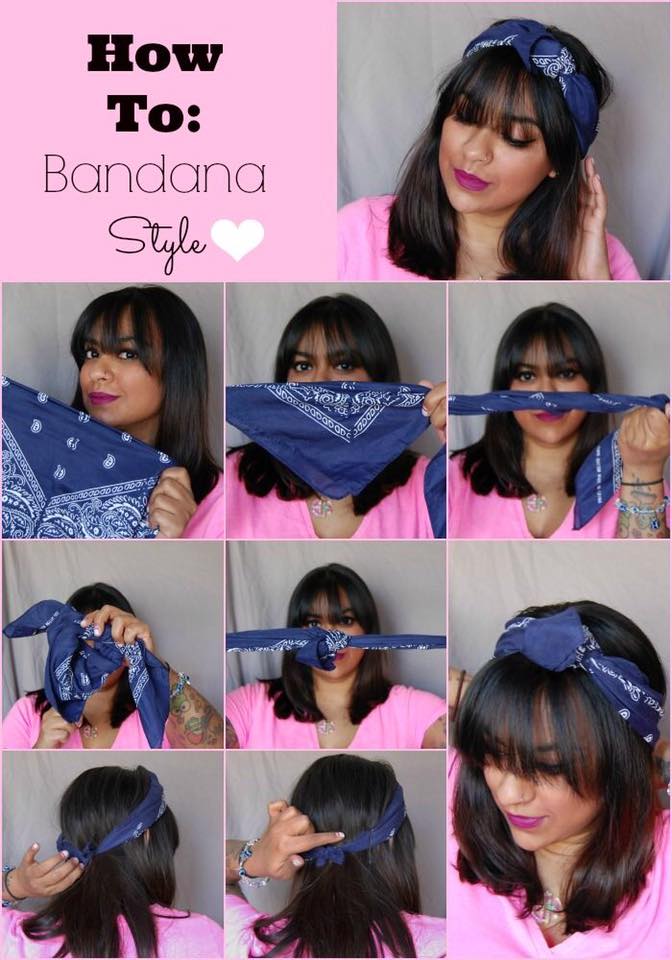 To make this hairstyle you will need again scarf like is shown in other photos. You can see something different hear and  I think that this is cool when you want to make your hair looking longer that really is.
Do the hair like this and go out to drink a coffee with friends!
What do you think of this bandana style, have you ever pin it your hair as this or you will sometimes try to make it like this? Tell us in a comment below the post now and tell your friends about this hairstyle idea that will make you go back in the past. Bye and have a nice start of the day!