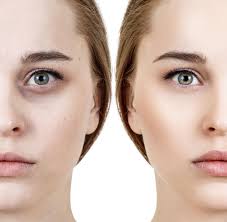 It's normal to have under eye bags if you didn't sleep at all per night. But sometimes you want to hide it and to avoid people seeing you that you didn't take enough sleep. Otherwise, you can lose your confidence and feel ashamed for having dark circles on your young face skin. Don't worry, in this post, we will write how to cover under eyes bags with natural ingredients that we all have at home!
Use brightening skincare ingredients
The first thing that will help you to hide the dark circles or under-eye bags is the bright skincare cream. Apply the cream under the eyes and wait to see the effect for only a few minutes.
Try with hydrating eye cream
The second idea is again cream, it's a natural hydrating eye cream that will help you to stop looking tired. If there is no effect with the cream, put sunglasses and you will solve the problem!
Rest up and hydrate properly
If you have no work to do, get rest, fall asleep and your dark circles will disappear for a moment. Also, consume a diet rich in vitamins and water, which is fruits. Eating enough fruit will help you stay hydrated and the eyes dark circles will suddenly disappear.
Apply eyeliner
Foundation and eyeliner will help you to get rid of dark circles. Maybe one or two you can hide it, but for the next time, please respect the other advice we gave you. Stay hydrated, get enough sleep, eat fruits and get rest to get rid of dark circles in a natural way.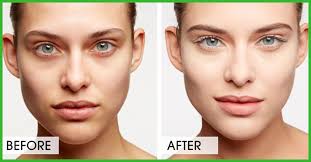 Also, read about how to boost your immunity in a short period and stay healthy in a period when the virus is spreading in the air. Thanks a lot for your time and here we will put an end to this post. Thanks for your time, we appreciate every minute you spent with us. Bye!